Transform your home with the sleek and versatile Slider Windows from Athens Window Replacement. Known for their horizontal sliding mechanism, these windows are a perfect blend of functionality and modern aesthetics. Our Slider Windows feature a streamlined design, with one or more panels moving horizontally along the upper and lower tracks. The ease of operation and contemporary look make them a popular choice for any Athens home.
The benefits of choosing Slider Windows are numerous. Firstly, they offer exceptional ease of use, sliding open smoothly without the need for extra space for swinging outward. This makes them ideal for areas with limited exterior space, such as patios or walkways. Secondly, they provide excellent ventilation, allowing you to control the airflow into your home effortlessly. Thirdly, the large glass area of Slider Windows not only maximizes the natural light but also offers expansive outdoor views, enhancing the overall ambiance of your living space.
Our Slider Windows come in various sizes and dimensions, tailored to fit the unique architectural needs of your home in Athens, Alabama. Whether you're looking for a large, dramatic window to enjoy a panoramic view or a smaller window for a compact space, our customization options ensure the perfect fit for your needs.
Maintaining your Slider Windows is straightforward. Regular cleaning with a soft cloth and mild detergent will keep the glass and frames looking new. It's important to occasionally check the tracks and rollers to ensure they are free from debris, ensuring smooth operation. With the right care, your Slider Windows will remain a functional and beautiful part of your home for years to come.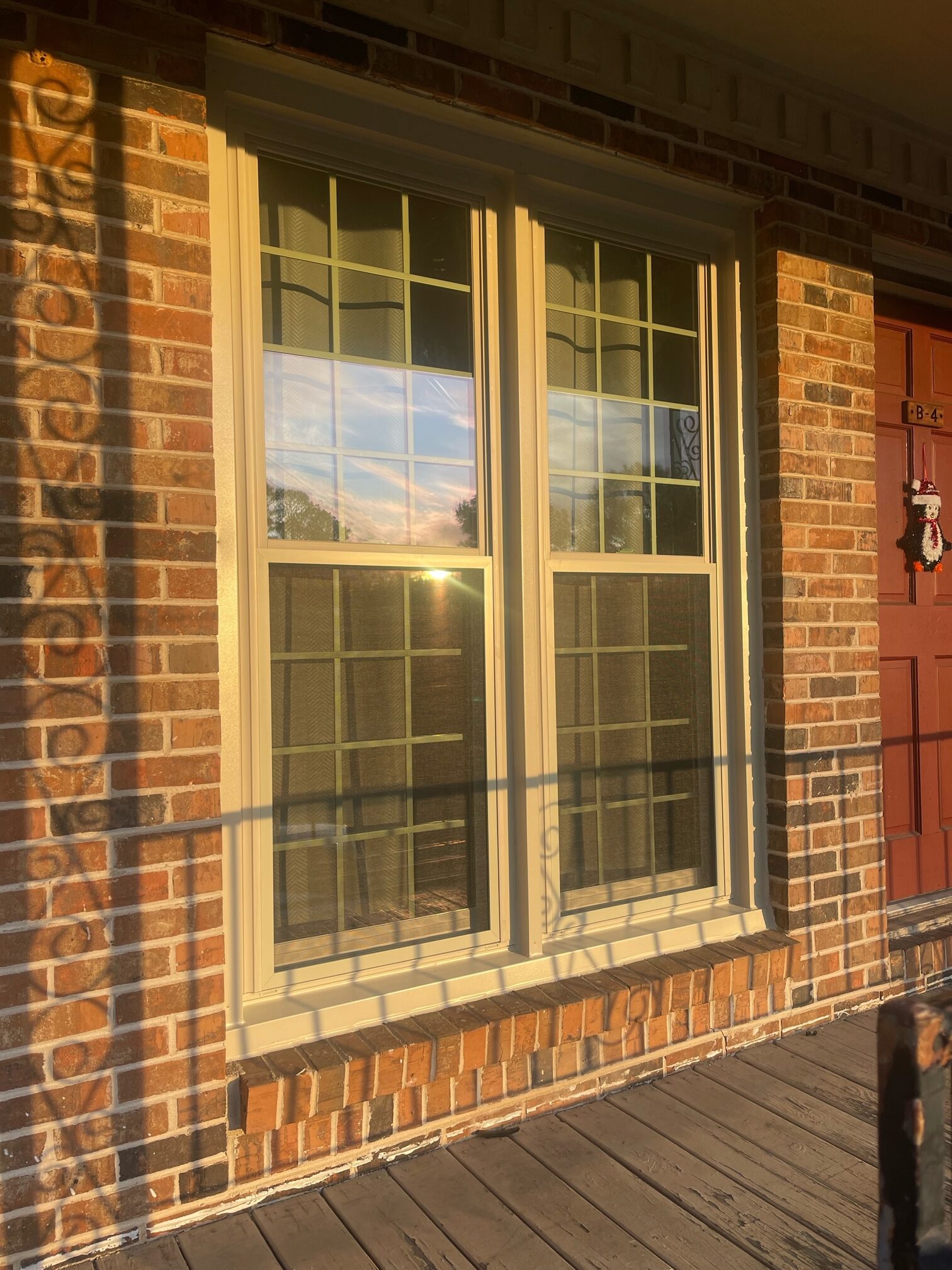 Discover the Best Materials for Slider Windows at Athens Window Replacement
At Athens Window Replacement, we understand that the material of your Slider Window plays a crucial role in its performance and aesthetic. That's why we offer a diverse range of materials, each with unique properties to suit different needs and styles. Whether you're looking for durability, energy efficiency, or a specific look, our selection has got you covered.
Vinyl Slider Windows are renowned for their durability and low maintenance requirements. At Athens Window Replacement, our vinyl windows resist weathering and fading, ensuring long-lasting performance with minimal upkeep.
Aluminum Slider Windows offer a sleek, modern look with robust durability. Known for their lightweight yet strong frames, they are an excellent choice for contemporary homes and are resistant to corrosion and rust.
Wood Slider Windows bring a classic and elegant touch to any home. Our wood windows provide natural insulation and are available in various finishes, allowing for a traditional aesthetic with modern functionality.
Fiberglass Slider Windows, known for their strength and energy efficiency, are an ideal choice for those seeking durability and minimal maintenance. These windows withstand extreme weather conditions and maintain their appearance over time.
Composite Slider Windows at Athens Window Replacement are made from a blend of materials, offering the best qualities of wood and vinyl. These windows are energy-efficient, durable, and have a lower risk of warping or rotting.
For those seeking extra strength and security, our Steel Slider Windows are a perfect choice. They provide a high level of durability and are particularly suited to modern architectural designs.
UPVC Slider Windows are valued for their high durability and excellent insulation properties. These windows are low maintenance and provide superior thermal efficiency, making them a popular choice among homeowners.
Reinforced Vinyl Slider Windows combine the easy maintenance of vinyl with added strength and durability. Ideal for areas with severe weather conditions, they ensure long-lasting performance and energy efficiency.
Athens Window Replacement offers a wide range of materials for Slider Windows, each designed to meet the diverse needs of homeowners in Athens. From the timeless charm of wood to the modern appeal of aluminum and reinforced vinyl, our options ensure that your windows are not only functional but also complement the aesthetic of your home. Choose Athens Window Replacement for slider windows that combine style, durability, and energy efficiency.
Frequently Asked Questions About Our Slider Window Replacement in Athens, Alabama
Welcome to our FAQ section, where we address your most pressing queries about Slider Window Replacement in Athens, Alabama. Our team at Athens Window Replacement is here to provide detailed and informative answers to ensure your complete understanding and satisfaction.