Discover the elegance and functionality of casement windows with Athens Window Replacement, where innovation meets style. Our casement windows are hinged on the side and open outward to the left or right, offering maximum ventilation and a clear view. Designed with precision, these windows feature a streamlined look that complements both modern and traditional homes.
Casement windows are a standout choice for numerous reasons. Their design allows for full top-to-bottom ventilation, bringing in fresh air and natural light. The ease of operation is another benefit, with a simple crank mechanism that is ideal for hard-to-reach places. Additionally, casement windows offer enhanced security features, with hook-shaped locks embedded within the frame.
At Athens Window Replacement, we understand the importance of customization. Our casement windows are available in a variety of sizes and dimensions, ensuring a perfect fit for any home in Athens, Alabama. Whether you need a standard size or a custom-made window, we guarantee precision in every aspect of our work.
Maintaining your casement windows is effortless. Regular cleaning with a mild detergent and water keeps them looking new. Occasional lubrication of the crank mechanism ensures smooth operation. With proper care, these windows will continue to enhance the beauty and efficiency of your home for years to come.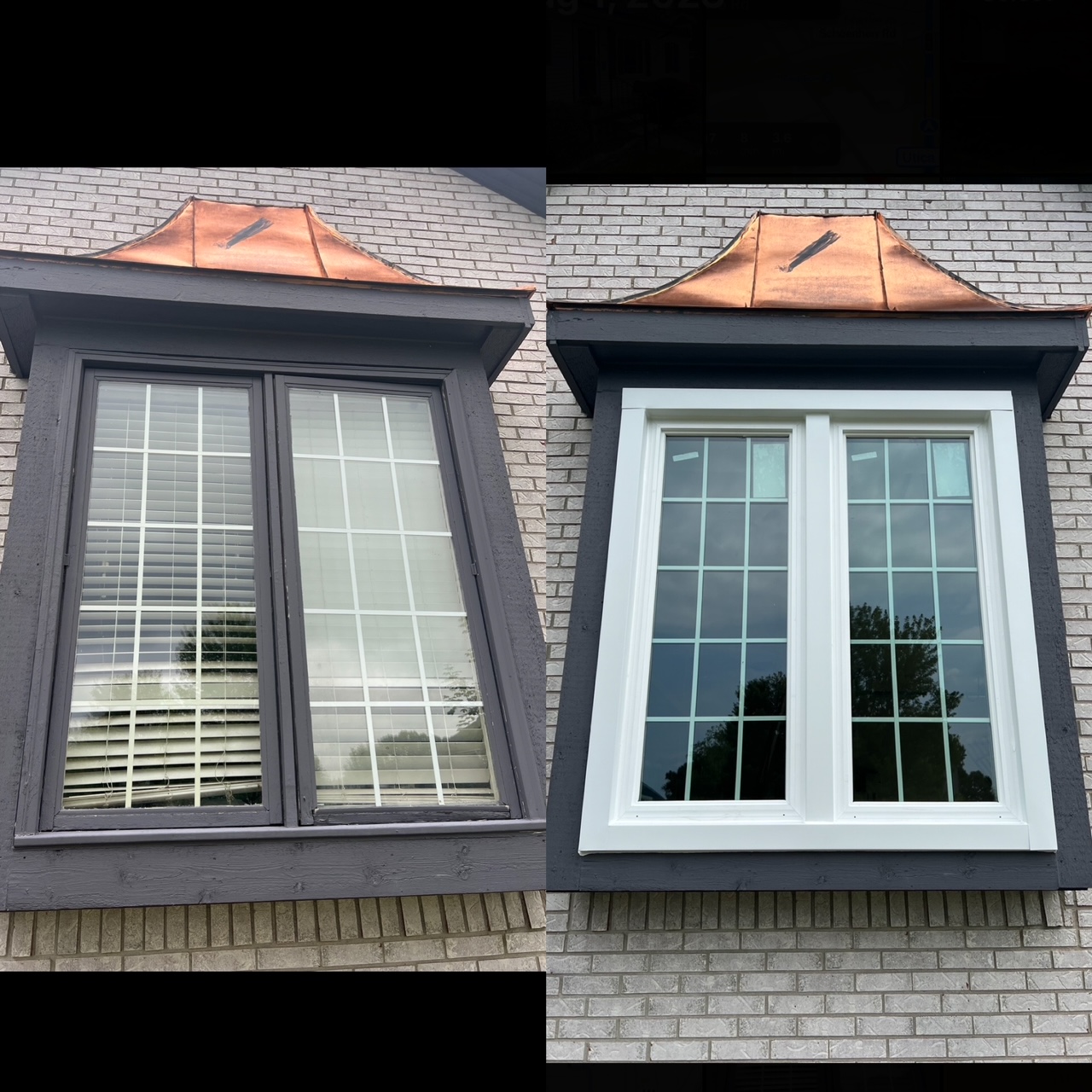 Discover the Best Materials for Casement Window Replacements with Athens Window Replacement
Athens Window Replacement presents a comprehensive guide to the materials used in casement window replacements. Understanding the importance of material choice is key to ensuring durability, aesthetics, and energy efficiency in your home.
Vinyl casement windows are a popular choice at Athens Window Replacement for their durability and low maintenance. Vinyl resists weathering and fading, ensuring long-lasting performance and an always-fresh appearance.
Wood casement windows offer timeless beauty and natural insulation. At Athens Window Replacement, we provide various wood types, each adding a unique charm and warmth to your home while ensuring energy efficiency.
Aluminum Casement Windows, known for their strength and slim profile, are ideal for contemporary homes. Our aluminum windows resist corrosion and require minimal upkeep, making them a practical choice for modern living.
Fiberglass Casement Windows are a robust option at Athens Window Replacement. They offer the look of painted wood without the maintenance, are energy-efficient, and withstand extreme weather conditions.
Composite Casement Windows blend the benefits of wood and vinyl. They're resistant to warping and rotting, making them a durable and energy-efficient option for Athens homeowners.
Steel Casement Windows provide unmatched strength and security. Our steel windows at Athens Window Replacement are known for their sleek design and robust nature, making them suitable for homes that prioritize safety and style.
uPVC Casement Windows are celebrated for their durability and insulation properties. These windows resist fading and require little maintenance, offering a cost-effective solution for window replacement.
Clad-Wood Casement Windows combine the beauty of wood inside with the durability of a protective exterior, such as aluminum or vinyl. These windows, available at Athens Window Replacement, offer the best of both worlds – aesthetic appeal and resistance to external elements.
Athens Window Replacement offers a diverse range of materials for Casement Window replacements, each designed to meet the unique needs of your home. From the classic elegance of wood to the modern appeal of aluminum and the innovative design of composite materials, our options ensure that your casement windows are not just functional but also complement the aesthetic of your home. Choose Athens Window Replacement for windows that combine style, durability, and energy efficiency.
Frequently Asked Questions About Our Casement Window Replacement in Athens, Alabama
When it comes to window replacement, homeowners often have questions about casement windows. Here are detailed answers to some common queries.