At Athens Window Replacement, our Awning Windows are designed to blend functionality with aesthetic appeal. These windows, known for their top-hinged design, open outward, creating an 'awning' effect that offers protection from the weather while allowing fresh air into your home. Crafted with precision, they feature sleek lines and a modern look that suits any home style.
The benefits of our Awning Windows are numerous. Firstly, they provide excellent ventilation, allowing fresh air to circulate even during light rain. Secondly, their unique design enhances home security; when opened, the window creates a smaller opening compared to traditional windows, making it difficult for an intruder to enter. Lastly, these windows are known for their energy efficiency, with tight seals that reduce air leakage and help maintain a comfortable indoor temperature.
Our Awning Windows come in various sizes and dimensions to fit different architectural requirements. Whether you are looking to install them in a compact bathroom or as part of a larger living room ensemble, we at Athens Window Replacement have the perfect size to suit your needs. Our team ensures that each window is measured and installed with precision, guaranteeing a seamless fit for your home.
Caring for your Awning Windows is simple and straightforward. Regular cleaning with a mild soap and water solution keeps the glass sparkling and the frame looking new. It's important to lubricate the hinges and locks occasionally to ensure smooth operation. With proper maintenance, these windows will continue to enhance the beauty and functionality of your home for years to come.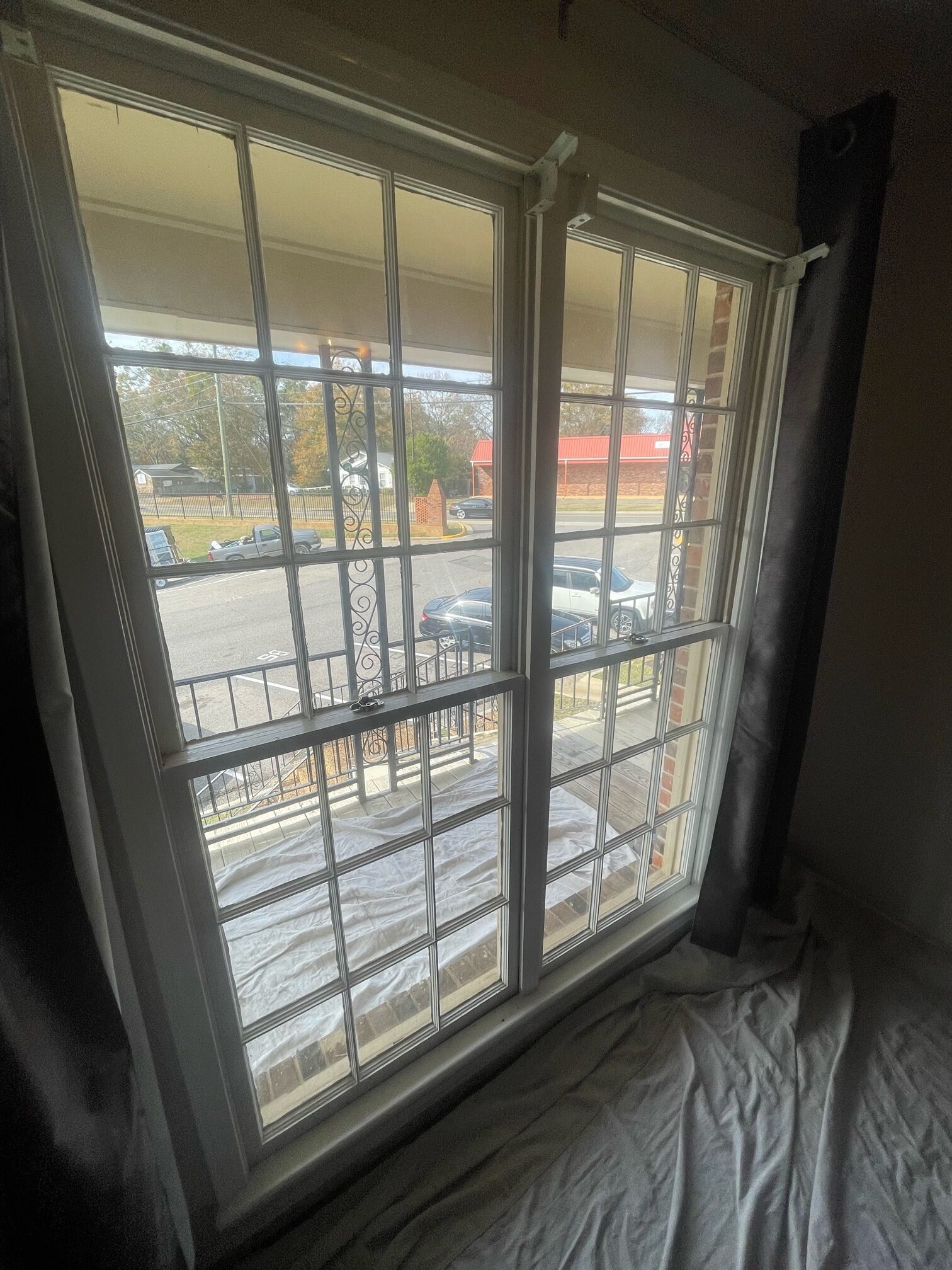 Elevate Your Home with Diverse Awning Window Styles from Athens Window Replacement
At Athens Window Replacement, we specialize in enhancing the aesthetic and functionality of homes with our versatile Awning Window styles. Catering to a range of architectural designs, our awning windows blend seamlessly into any home setting, providing both beauty and practicality.
The Traditional Awning Window style brings a timeless charm to any home. At Athens Window Replacement, these windows feature classic designs with modern functionality, perfect for those who appreciate historical elegance combined with contemporary performance.
Our Modern Awning Windows are all about clean lines and minimalistic design. These windows fit seamlessly into contemporary homes, offering simplicity, efficiency, and a touch of modern elegance.
Contemporary Awning Windows from Athens Window Replacement offer a sleek, current look. With their innovative design, these windows are ideal for homes looking to add a stylish, yet functional element to their architecture.
Colonial Awning Windows add a touch of traditional aesthetic to any home. They are characterized by their symmetrical design and multi-pane arrangement, offering a blend of classic style and modern functionality.
Craftsman Awning Windows are known for their handcrafted appearance and artisanal charm. These windows, available at Athens Window Replacement, are perfect for homes that value detailed craftsmanship and unique design.
Rustic Awning Windows bring a cozy, countryside feel to your home. Their natural materials and robust design, available through Athens Window Replacement, are ideal for those who prefer a warm, inviting aesthetic.
Victorian Awning Windows are distinguished by their intricate designs and romantic style. Available at Athens Window Replacement, they add a historical elegance to any home, perfect for those seeking a touch of classic beauty.
Art Deco Awning Windows from Athens Window Replacement add a unique and artistic flair to your home. Their bold geometric patterns and vibrant designs are ideal for homes that embrace the glamour and luxury of the Art Deco era.
Georgian Awning Windows, offered by Athens Window Replacement, are synonymous with elegance and symmetry. Their classic design, characterized by balance and proportion, is a great addition to homes aiming for a refined and stately appearance.
Athens Window Replacement offers a diverse range of Awning Window styles to fit every architectural need. From Traditional to Georgian , our awning windows not only enhance the beauty of your home but also provide functionality and efficiency. Choose Athens Window Replacement to transform your space with windows that are as stylish as they are practical.
Frequently Asked Questions About Our Awning Window Replacement in Athens, Alabama
When considering Awning Window Replacement, homeowners often have questions. Here are detailed answers to some of the most frequently asked questions.