Discover the world of bespoke window solutions with Athens Window Replacement. Our Replacement Windows are designed not just to replace but to enhance. Featuring the latest in window technology, our products are crafted to provide exceptional durability, style, and performance. Whether you're seeking a modern aesthetic or a traditional feel, our diverse range of window styles ensures that every need is met with precision and care.
The benefits of our Replacement Windows are manifold. Firstly, they significantly improve energy efficiency, thanks to advanced glazing and sealing technologies that reduce heat loss and cut down on energy bills. Secondly, they enhance the aesthetic appeal of your home, adding both curb appeal and interior elegance. Thirdly, our windows offer superior functionality with easy operation and maintenance, providing comfort and convenience for daily use.
Size and customization play a crucial role in window replacement. At Athens Window Replacement, we understand that each home in Athens, Alabama, has its unique architectural character. That's why we offer a variety of sizes and dimensions, ensuring a perfect fit for every window opening. Our team is skilled at customizing windows to match your specific requirements, ensuring that each installation is seamless and precise.
Caring for your Replacement Windows is straightforward and hassle-free. Regular cleaning with a mild detergent and a soft cloth is recommended to keep the glass sparkling and the frames in pristine condition. Periodic checks of the seals and moving parts will ensure long-term functionality and performance. With proper care, these windows will continue to beautify and protect your home for years.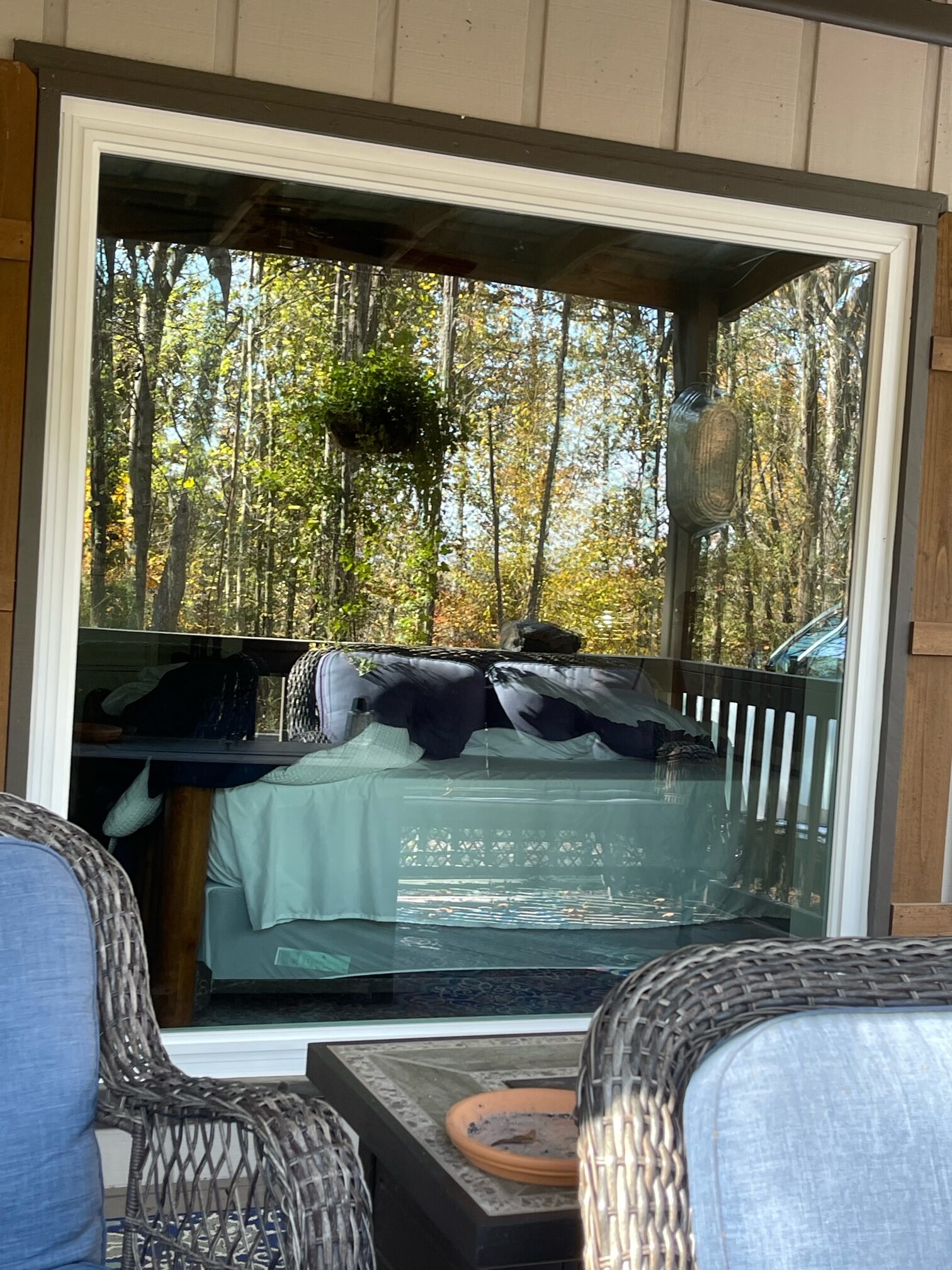 Enhance Your Home with Elegant Replacement Window Grid Patterns from Athens Window Replacement
At Athens Window Replacement, we understand that the right grid pattern on a Replacement Window can transform the look and feel of your home. Our extensive selection of grid patterns caters to a variety of architectural styles, ensuring that every window we install complements the unique character of your home.
The Colonial grid pattern, characterized by its classic and symmetrical design, adds a traditional touch. This timeless pattern, with multiple small panes or lites in both the upper and lower sashes, brings an element of historical elegance to your Replacement Windows.
Our Prairie grid pattern features a distinctive look with fewer, wider bars along the edges, creating an unobstructed view in the center. This style is perfect for those seeking a blend of modern minimalism and classic design in their Replacement Windows.
The Diamond grid pattern adds a unique, artistic touch. Its intricate design is well-suited for homes that aim for a striking visual impact, making each Replacement Window a focal point of aesthetic intrigue.
At Athens Window Replacement, we offer Custom grid patterns to perfectly match your personal style and home's architecture. Whether you envision a unique geometric design or a simple, understated pattern, we can tailor-make it for you.
For a sleek, contemporary look, choose our grid-less Replacement Windows. These windows offer an unobstructed view, bringing in more natural light and creating a sense of openness and space in your home.
The Craftsman grid pattern, known for its simple and handcrafted look, is ideal for homes that cherish artisanal beauty. This pattern typically features a larger, unobstructed glass area with grids only along the top sash.
Our Modern grid pattern is all about clean lines and minimalistic design. It's perfect for contemporary homes, offering a modern twist to traditional grid styles.
The Traditional grid pattern offers a versatile and timeless design. Suitable for a variety of home styles, it provides a balance of elegance and simplicity in your Replacement Windows.
Victorian grid patterns are perfect for adding a touch of historical elegance. With their intricate designs and classic appeal, they fit beautifully in Victorian and other traditional-style homes.
Athens Window Replacement offers a diverse range of grid patterns, ensuring that your Replacement Windows not only enhance the functionality of your home but also contribute to its overall aesthetic appeal. From the classic charm of Colonial grids to the bespoke beauty of Custom patterns, we provide the perfect window solutions to reflect your personal style and architectural preferences. Choose Athens Window Replacement for windows that combine elegance, tradition, and modernity.
Frequently Asked Questions About Our Replacement Window in Athens, Alabama
Embarking on a window replacement project often raises several questions. Here are detailed answers to some of the most common inquiries we receive.