Discover the allure of Picture Windows from Athens Window Replacement, where we bring a fusion of design and functionality right into your living space. Picture Windows are known for their large, unobstructed glass panes, offering a clear and expansive view of the outdoors. Their stationary design makes them an excellent choice for maximizing natural light and enhancing the visual appeal of your home.
The benefits of installing Picture Windows are many. First and foremost, they invite ample natural light, brightening up your interior spaces and creating an airy feel. Energy efficiency is another significant advantage; our Picture Windows are designed with insulated glass and frames to help reduce your energy bills. Furthermore, the simplicity of their design complements any architectural style, making them a versatile choice for all types of homes.
At Athens Window Replacement, we understand that every home is unique. That's why our Picture Windows come in various sizes and dimensions, ensuring they perfectly fit your specific needs. Whether you're looking to make a bold statement with a large window or prefer a more understated look, we have the ideal solution for your Athens home.
Caring for your Picture Window is easy and low-maintenance. Regular cleaning with a gentle cleaner and a soft cloth is all it takes to keep the glass sparkling and the frame in pristine condition. Avoid using abrasive materials that can scratch the glass or damage the frame. With proper care, your Picture Window will remain a stunning feature of your home for years to come.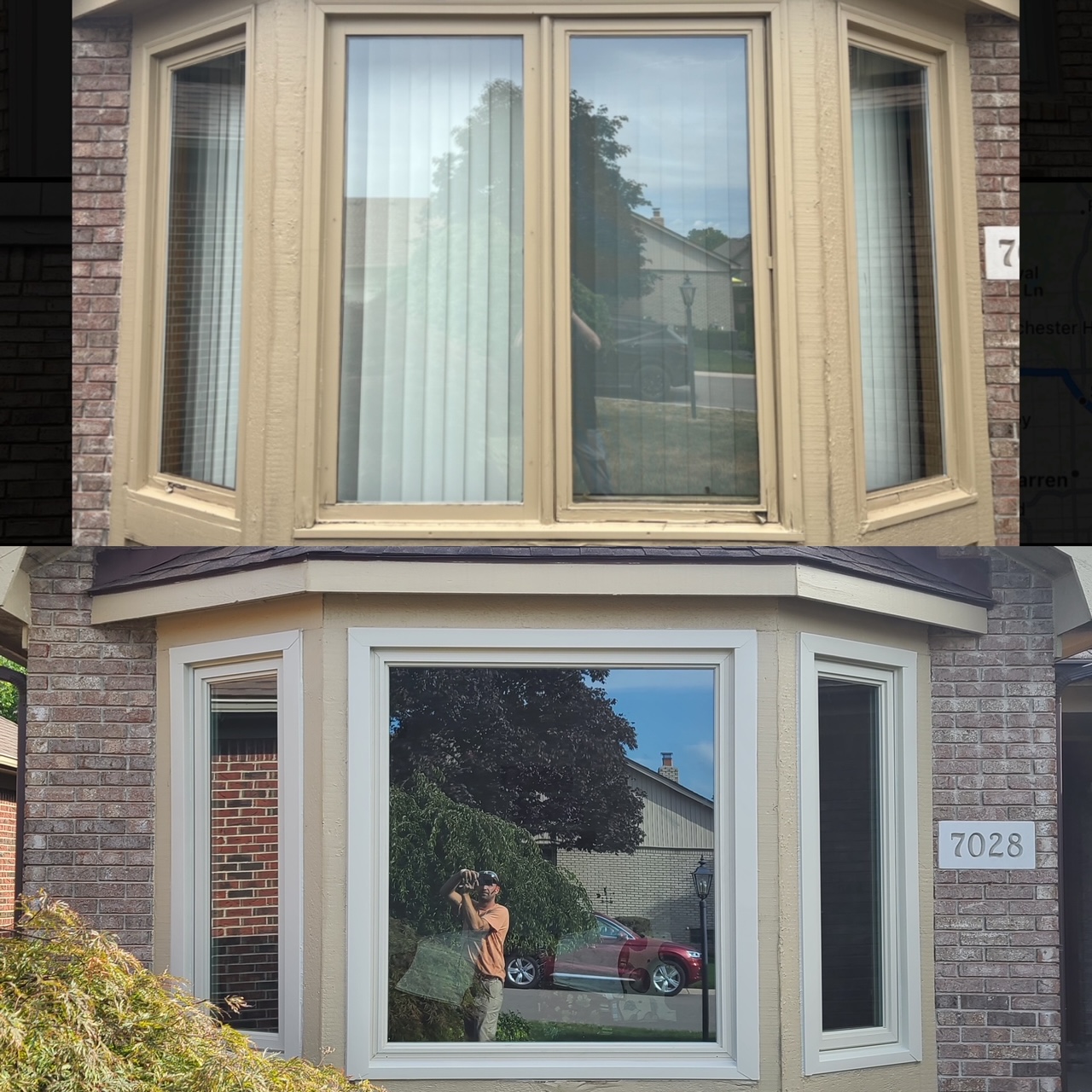 Elevate Your Home with Diverse Picture Window Styles from Athens Window Replacement
At Athens Window Replacement, we specialize in bringing a wide array of Picture Window styles to your home. Whether you're looking to add a contemporary flair or maintain a traditional aesthetic, our Picture Windows are designed to suit various architectural styles while maximizing natural light and views.
Our Contemporary Picture Windows feature minimalistic designs with clean lines and large glass panes. Perfect for modern homes, they provide an unobstructed view and flood your spaces with natural light, embodying sleek elegance.
Traditional Picture Windows from Athens Window Replacement bring classic charm to your home. With their timeless design and refined beauty, these windows complement homes that cherish historical aesthetics and detailed craftsmanship.
Modern Picture Windows are all about bold, simplistic beauty. Ideal for homes with a contemporary edge, they offer expansive views with their large, uninterrupted glass panes, enhancing the modernity of your living space.
Craftsman Picture Windows add a unique artisanal touch. Known for their handcrafted quality and attention to detail, these windows suit homes that value the beauty of custom craftsmanship and intricate design.
Colonial Picture Windows reflect the symmetry and classic beauty of colonial architecture. Their traditional grid patterns and elegant designs bring a sense of balance and history to your home.
Victorian Picture Windows are perfect for adding a touch of historical elegance. Their intricate designs and classic appeal fit beautifully in Victorian-style homes, offering a window into the past with modern efficiency.
Rustic Picture Windows bring the essence of nature and simplicity. Ideal for homes that embrace a natural, earthy aesthetic, these windows add warmth and a cozy feel, enhancing the rustic charm of your living space.
Mediterranean Picture Windows capture the essence of seaside and European architectural styles. With their unique design elements and open feel, they're perfect for homes aiming for a warm, sunny aesthetic.
Tudor Picture Windows at Athens Window Replacement complement the distinctive style of Tudor homes. Their classic design, often with leaded glass, adds an element of historical richness and unique character.
Athens Window Replacement offers a versatile range of Picture Window styles, each designed to enhance the unique beauty and character of your home. From the clean lines of Modern designs to the intricate details of Victorian style, our Picture Windows not only promise an expansive view but also become a centerpiece of your home's aesthetic. Choose Athens Window Replacement for a harmonious blend of style, light, and timeless elegance.
Frequently Asked Questions About Our Picture Window Replacement in Athens, Alabama
When it comes to Picture Window Replacement, homeowners often have questions. Here are detailed answers to some of the most common inquiries.